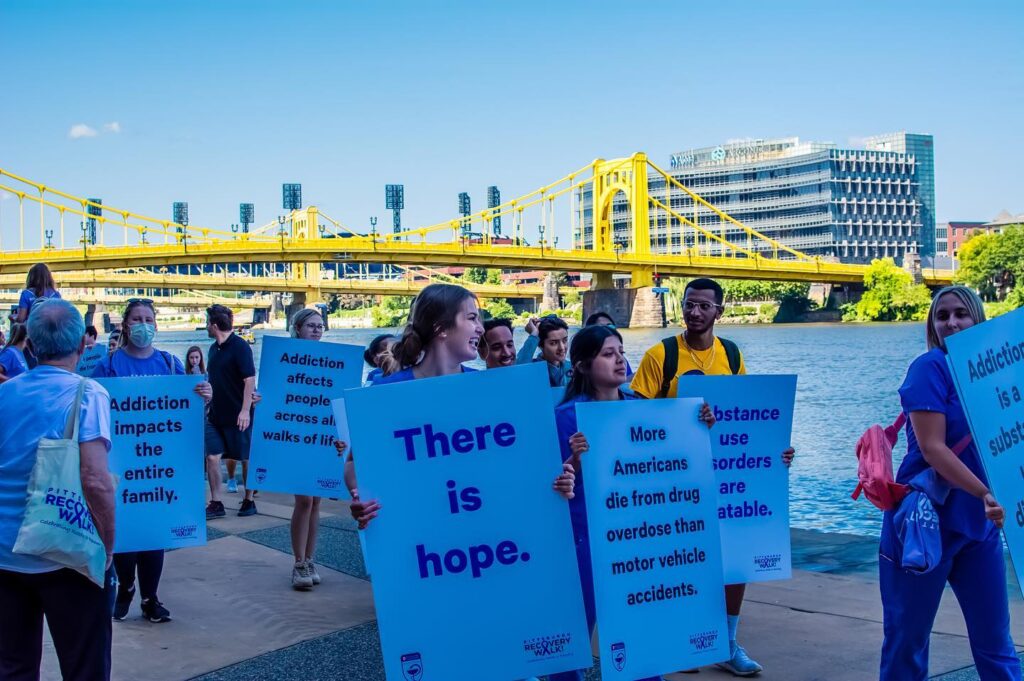 September is National Recovery Month. That national observance started in 1989 to celebrate and raise awareness for recovery from substance use disorder and the many pathways that can lead to it. Recovery Month promotes and supports evidence-based treatmentand recovery options. It also promotes recovery for not only the individual, but families, communities, and more. Celebration and awareness events will be held all across the country throughout the month.
Western Pennsylvania is holding its own Recovery Month event. The Pittsburgh Recovery Walk to celebrate roads to recovery on Saturday, September 17 in Downtown Pittsburgh. The goal of the Recovery walk is not only to celebrate recovery, but eliminate stigma toward people impacted by addiction, and showcase the many resources for recovery support, health, and harm reduction in the western Pennsylvania region.
This year's walk will be held at 1201 Waterfront Place in the Strip District. If you can't make the walk, it will also be livestreaming! In addition to the walk, the event will feature a resource fair, speakers, music, food trucks, and so much more. The featured guests at this year's walk are Bruce Kraus, Cambria King, Pittsburgh Mayor Ed Gainey, and Gordon Brown.
IRETA is proud to act as this year's fiscal sponsor for the Pittsburgh Recovery Walk. You can learn more about the walk, register to attend, or view the livestream on the Pittsburgh Recovery Walk website.