Addictions consulting for the criminal justice system
IRETA works with correctional institutions, probation offices, and problem-solving courts to help improve outcomes for offenders with substance use and/or psychiatric disorders.
Justice-involved individuals have complex needs, and working with this population can be challenging.
Probation and pretrial services often fail to distinguish between addiction, mental illness, and drug-related crimes, which are problems with very different solutions. Courts struggle to identify effective programs in the community for addiction treatment.
Despite the fact that the criminal justice system has been working with people affected by mental health and substance use disorders for many decades, there is still tremendous room for progress in the way that systems and individuals address complex behavioral health needs.
Based on the results of a thorough assessment, IRETA creates an effective change package that fits your population's needs.
For probation, it might include any or all of the following:
Modifying screening and assessment for offenders
Training all probation officers in substance use Screening, Brief Intervention, and Referral to Treatment (SBIRT)
Monthly case consultations for probation officers
Helping to procure adequate and accountable treatment services for offenders
Establishing protocols to better work with treatment non-compliance
For problem-solving courts, it might include:
Implementing a continuous quality improvement process
Monthly case consultations
Revision of program structure and operations
Improving case finding and participant selection
All of these approaches emphasize consultation and learning in the client's workspace, which greatly enhances the retention of new practices.
IRETA's effective change process
First, we help our clients to hone in on the problems they want to tackle. Sometimes it means the initial focus is to help organize data so that program performance is better understood before a change process can begin. We help benchmark the problem.
Direct observation, focus groups and client surveys are part of the early onsite work, followed by a discussion of performance measures and outcomes for the change project. Together, IRETA and the program agree upon the effective change process that fits their program's needs.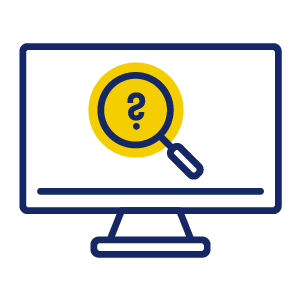 Step 1: Data Gathering
We gather baseline evaluation data and become acquainted with our client's clinical and/or administrative processes. Depending on the client, data gathering can take many forms, including observation, staff interviews, and participant outcomes.
Step 2: Feedback and Collaboration
We present feedback on the program's performance and work collaboratively with the client to identify the effective change process that fits the program's needs.
Step 3: Training and Coaching
We offer training, coaching, supervision, and implementation assistance with new practices and processes. During this period, we emphasize the importance of the program becoming familiar with and–most importantly–using its own data as a matter of regular practice.
Step 4: Evaluating and Formalizing Effective Changes
We gather evaluation data and help the client install processes and structures to sustain change.
Do You See Room For Improvement?
If you work with justice-involved populations, speak with IRETA about your observations and areas for improvement. Contact info@ireta.org to begin a conversation.