Helping you help your clients find a path to recovery
IRETA is an expert at clinical quality improvement. Below is a description of IRETA's Effective Change Process as it can be implemented in an addiction treatment setting.
Only about 10 percent of people with a substance use disorder receive any type of specialty treatment.

Center for Behavioral Health Statistics and Quality (2016) as cited by the U.S. Surgeon General
Treating addiction is a challenge and help is available
There is no question that substance use disorders can be challenging to treat. But your job is to help your client find a path to recovery. And our job? Our job is to help you do that better. You help your clients and we help you, the helpers.
IRETA is committed to due diligence before embarking on a change process. IRETA staff and organization leadership collaboratively assess your program's needs, using available data, observation of work processes, and feedback from staff members.
IRETA tailors consulting services to our client's specific needs.
We spend time understanding your process and problems. Based on the results of a thorough assessment, IRETA creates create an effective change package that fits the organization's needs. We look at data, meet with staff and stakeholders, conduct focus groups, and observe interactions with patients/consumers. From there, we devise a change plan that fits the outcomes our clients want to achieve.
IRETA's effective change process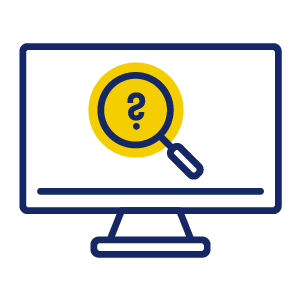 Step 1: Data Gathering
First, we help the program do a deep dive into its operation. This provides baseline evaluation data and empowers programs to better understand their own outcomes and processes. We look at performance data, patient outcomes, workflow, standard operating procedures, and the clinical model.
To incorporate the client perspective, we also distribute a survey to solicit the consumer experience, expectations, and suggestions for improvement.
We combine these data with onsite observation. We sit in on initial assessments, individual and group counseling sessions for each member of the clinical staff and attend treatment team meetings for the first several months of the consultation.
Step 2: Feedback and Collaboration
We present feedback on the program's clinical performance, workflow, and client survey results. We work collaboratively with the program to define performance measures and patient outcomes and identify the effective change process that fits the program's needs.
Step 3: Training and Coaching
The change process swings into action. IRETA team members go onsite at the program 2-3 days per week, where we provide staff training (education) and one-on-one coaching (guidance) to reinforce existing clinical skills and build new ones, where needed. We work closely with staff by attending clinical sessions and debriefing with the counselors after sessions.
At the same time, we build in continuous evaluation of the program's clinical services. If the clinical model includes peer group sessions, a short client satisfaction survey is taken after each session and entered into a database for the counselor's use to develop the ethic of self-reflective practice.
The same process takes place with program management and emphasizes using performance data to drive management and planning decisions.
Step 4: Evaluating and Formalizing Effective Changes
The IRETA team shifts to helping clinical and management staff install processes and the structures to sustain change.
Less time is spent in direct observations of clinical events or management activities. More time is spent guiding the program to make education and self-evaluation a program ethic.
Do You See Change Opportunities?
Have a conversation with IRETA about the challenges you face in your specific setting. Email info@ireta.org to discuss your observations and hear feedback from experienced quality improvement specialists.